Data rooms have been supporting document-related business processes for quite a while now. Most companies worldwide use them to manage sensitive corporate data, keep it secure, and share it with third-parties when needed.
Today, entrepreneurs don't have to travel around the globe to fetch required documents. Data rooms save companies a lot of time and money since all directors need to do now is to click a couple of buttons to invite the third-party to the data room to review the files. If the company keeps the VDR up to date, due diligence or any other business process will get expedited.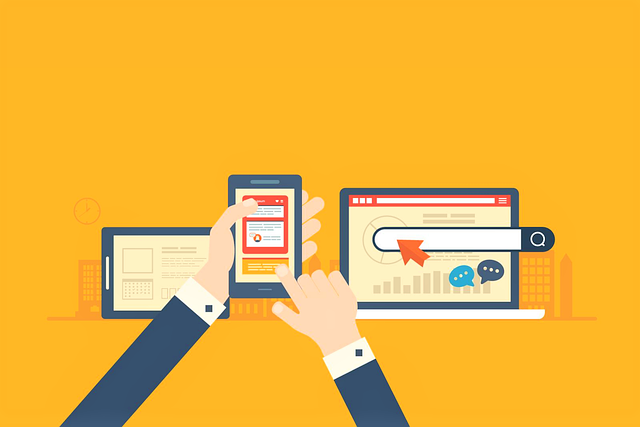 Can it get any better?
Data room technology is already so advanced that it allows firms to not only share and store files securely through the cloud but perform other activities, too. For example, most providers offer Q&A sections for parties to solve issues quickly. Also, almost every data room gathers valuable information about user activity and for management review. By studying these reports, business owners can see tendencies, make better decisions, and improve their actions in the future.
However, it's hard not to notice that mobile device usage has been increasingly overtaking and squeezing out desktops. We use our smartphones all the time. Statistics show that half of internet users browse sites, visit social media, talk to others, and even make purchases from their portable gadgets. So why not use your smartphone for business purposes as well?
That's why most data room providers offer a mobile version of their platforms. Some vendors even have a dedicated app for mobile devices. The application is more convenient to use — and it's more secure.
Why would you want to use your smartphone to work with a data room?
Let's ignore the obvious reason — you're on the go. In this situation, you virtually may have no choice other than to log on to the website via your portable device.
But let's take a look at another reason to use your mobile phone. Its screen is way smaller than the screen of your laptop. So if you're in some public place, it makes more sense to use a small screen instead of the large one to keep the information protected from curious eyes. And if you're using a dedicated app, you're protecting the data even more reliably since the application has its layers of security.
Finally, it's obviously more convenient to use a mobile app instead of a desktop version of the data room because of push notifications. If something happens in the VDR, you will be instantly notified about the activity, and you can open the document right away. Therefore, you can respond faster.
The bottom line
Mobile devices may one day eliminate the need for desktops. Of course, many people will still use laptops and desktops in the future, but trends indicate that we will prefer our smartphones over the bulky desktop. That's why you should embrace mobile data rooms now to be one of those advanced business owners who always is one step ahead.