It is common knowledge that the VDR service providers work with numerous companies in various industries, like banking, economics, the medical industry, or legal aid. Of course, these types of companies are often overloaded with tons of docs, and they always have to be aware of file and information security. But has anybody thought about the advantages of online data rooms for the hotel industry? Well, maybe we are the first to consider it.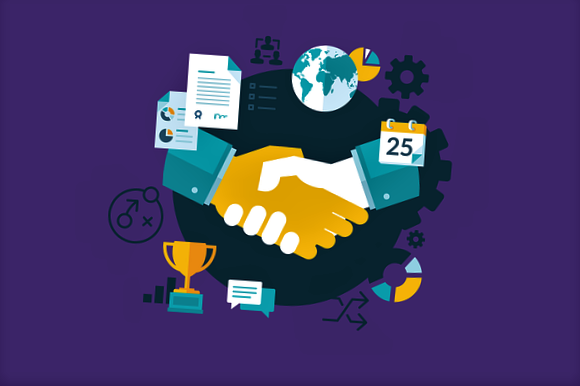 The difficult work of the hotel business
If you work in an industry where you have to communicate and interact with the public directly, you know how challenging that can sometimes be. Your top priority is always customer satisfaction, but let's not forget about properly storing and securing documentation and sensitive customer information — and, of course, profit.
Do you know that all customer information must be kept confidential? And do you realize how easy it is for a professional hacker to break into a free cloud storage drive? And more importantly, do you know why? The answer is quite simple, they don't really care about the safety and security of your personal data which is used for private purposes. However, if you are a hotel representative and care about your reputation, we recommend finding the right VDR for your business to store guests' private data. Hiring the services of a VDR provider will buy you peace of mind, and you'll sleep better knowing that your and your guest information is secure.
Moreover, if the hotel manager is currently not on site, they can access and control everything from their laptop, tablet, or cell phone. Even more interestingly, they can view reports and examine any stored information. For instance, suppose an incident happened in the hotel, and there are going to be legal proceedings. The hotel manager can access info about the employees who had access to the guest data and can also determine who viewed this data.
We know the names of several huge hotel chains, such as Hilton, Marriott, Radisson, Hyatt, InterContinental, Sheraton, and so forth. They each have hundreds of hotels worldwide, each with subsidiaries at different price levels. Just imagine how difficult it is to oversee and be responsible for all of that documentation — and of course, it needs to be securely protected. This is exactly what VDRs are designed to help with.
Additionally, not all of these hotel chains are company-owned, as many of these locations are owned and operated by franchisees. Becoming a franchise owner can be a long and complicated process involving tons of documents. But it is all easier with the online repositories. The potential buyers are no longer required to cross the world to read and sign leasing agreements, and business conversations are possible using the Q&A module available from most VDR providers.
Online data room advantages
You know that the hotels are ALWAYS open — 365 days a year. And it is self-evident that they would like to have access to their data 24/7. With a VDR, you can access your files anytime and anywhere with an internet connection — and if you're offline but still need your info, a memory stick or the DVD will resolve this problem.
It is also important to have the ability to resolve problems with access to the technical support service team. Problems never come at a good time, but they often occur outside of normal business hours, but that is why most VDR service providers offer 365/24/7 assistance.
Do you want your account to be as secure as it can be? The team of your online data room is ready to help you design your account to precisely meet your needs.
It's clear that VDRs can benefit businesses in many industries other than hotels, such as restaurants, legal aid offices, and merchant banks and many more.