Visit Website
AI solution for your business
Ansarada data room is a high-tech AI solution for data governance and deal streamlining launched in 2005. Since then, the provider has enabled clients globally to consolidate and digitize workflows, protect sensitive data through robust mechanisms, and get committed support.
Ansarada's features are seamlessly combined with ease of use. This is the reason Ansarada's loyal customers include such big names as Coca-Cola, Visa, Deloitte, Nestle, and PwC.
Ansarada info overview
| | |
| --- | --- |
| Devices: | Cloud, Web |
| Support: | 24/7 |
| Pricing Plan: | Yearly Plan |
| Features: | Simple Set-Up, Document Security, Easy Administration |
| Markets | Australia, Asia, Canada, China,Europe, Germany, Middle-East and Africa, United Kingdom, United States |
Ansarada features
In addition to basic functionality, the data room Ansarada includes AI-powered features, which significantly help users get better insights and eliminate guesswork. So, here are some of Ansarada's valuable tools:
Smart Upload. Users can save time during deal preparation since the software automatically sorts files as they are uploaded. Before, it used to take weeks to prepare, but now, with Smart Upload, it only takes a few clicks.
Deal reporting. Ansarada has this feature based on AI, which makes real-time insights highly accurate. With this, you get complete visibility into the status of the bidders, their engagement, and current focus.
Bidder engagement score. It is a dedicated machine learning engine that uses proven attributes to determine a bidder's engagement in a deal. After the seventh day of a bidder's first login, the algorithm analyzes all the data from your VDR so that you can see engagement with up to 97% accuracy. 
Confident data sharing. The ability to self-destruct sensitive documents remotely allows you to share them without fear. Besides, when a bidder or other data room visitor is removed, their rights expire automatically.
Automated Q&A. It is an excellent way to optimize the Q&A workflow by directing questions to those competent in the relevant field of expertise. To do this, specify subject experts, and the software will take care of sending the information to the appropriate persons.
As for the basic features, the Ansarada data room offers instruments such as drag and drop, granular permissions, full audit trails, controls for saving, printing, and access, Google Drive, OneDrive, and Dropbox integrations.
The provider approaches user security responsibly, as confirmed by the ISO 27001 certification for over ten years and compliance with GDPR. Moreover, end-to-end data encryption covers documents both on and off the platform.
Reasons you need to use Ansarada data room
Powered by artificial intelligence, Ansarada is a good simplifier for daily workflows and such complex transactions as M&A. But there are still a few more specific reasons why you might want to use it.
Data governance best practices
It's no secret that all virtual data rooms are fundamentally different from traditional file hosting services. However, Ansarada is an advanced AI-based solution, so its users also get comprehensive data management through bi-directional sync, extended activity tracking, print and save controls, and granular access privileges. All these advantages provide effective document management and reliable protection.
Work without the guesswork 
An automated scorecard and an artificial intelligence engine predict outcomes as accurately as possible, which most other software cannot offer. As a result, you get valuable insights to achieve success based on hundreds of deals.
Deal lifecycle monitoring
Ansarada's dashboard is a deep resource for monitoring deals. Advisors can enlist Ansarada's support as a feature-rich way to manage deals at every life cycle stage. For example, administrators can create workflows with a few clicks, track key milestones, monitor engagement and task completion, collaborate internally and externally on multiple projects, etc.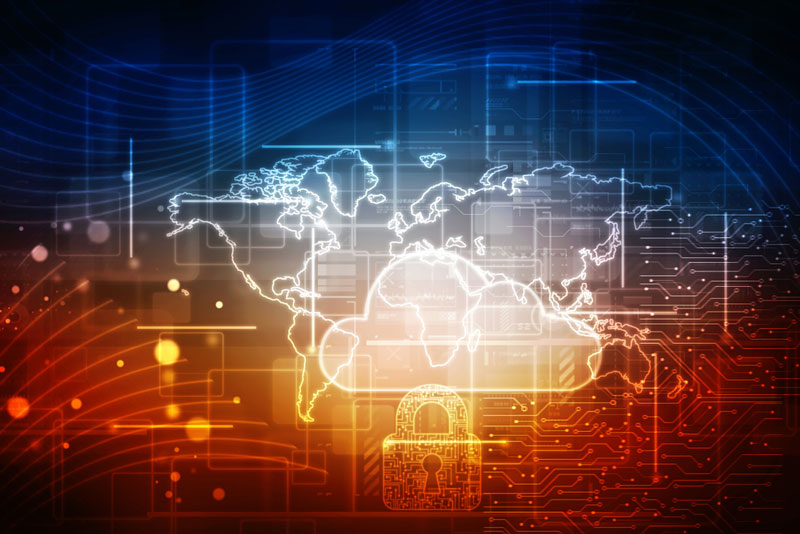 Ansarada Pricing
Data room Ansarada prices for each package vary depending on the storage size and the duration of data room use. Therefore, you should specify the necessary data plan (250 MB, 1, 2.4, or more than 4 GB) and subscription period (monthly, 3, 6, or 12 months) on the official website to find out the exact price. You can also request a free trial for 14 days and experience the full suite of Ansarada's features.
Ansarada may seem more expensive than some other platforms, but it also comes with many benefits. Namely, regardless of the chosen plan, the client receives:
Unlimited number of users and guests
One virtual data room
24/7 support via live chat, phone, and email
Bidder engagement score tool
Self-destruct Microsoft and PDF files
Q&A module integrated with Excel and mail
Careful activity tracking
Pros:
Strong audit capabilities
Ease-of-use
Added security features
Straightforward multi-project management
Helpful customer support team
Cons:
Data room speed and quality may vary by browser
Sometimes bulk uploads need to be done in chunks to retain full filenames
High price
Pros:
Strong audit capabilities
Ease-of-use
Added security features
Straightforward multi-project management
Helpful customer support team
Cons:
Data room speed and quality may vary by browser
Sometimes bulk uploads need to be done in chunks to retain full filenames
High price