What is a due diligence data room?
To answer this question properly, let's first define the due diligence process.
Due diligence is basically an investigation a potential investor or bidder carries out before fundraising or acquisition. Such research aims to study all the financial records of a particular company to confirm it is worth funding. 
Thus, a due diligence data room is a virtual repository where all the documentation and confidential data prepared for the due diligence process is stored.
Why is a due diligence room better than generic cloud storage?
The safety of your corporate documents should be the primary concern. Data leaks cost companies an awful lot of money – it's quite a good reason for businesses to start caring about the security of their data. Unfortunately, online repositories like Google Drive and Dropbox are not protected well enough, and multiple cases of personal accounts getting hacked prove that this software is not that reliable to trust its corporate data.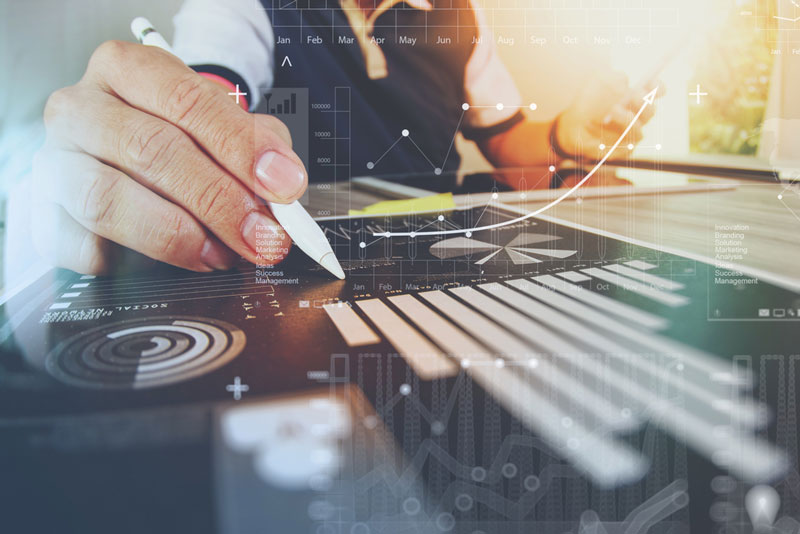 Even though generic cloud storages are free to use or very inexpensive, this insignificant amount of money you will save is not worth the risk. With the virtual data room, due diligence is secure so that you can leave all the worries about the safety of the data behind. Data room providers use the most robust encryption available to protect not only the storage but the information while it's being transferred, too. Therefore, hackers have no chance to steal or corrupt your files.
If the encryption is still not enough for you, data room services offer functions like watermarks to provide users with additional protection. Also, some providers have unique tools like fence view mode to go through documents in public places. And every VDR allows the administrator to control the level of access other users have. So if you use a data room due diligence will be safe.
What happens in a due diligence data room?
The main purpose of a due diligence data room is to securely store large volumes of data so that multiple users could easily access it. Investors, business owners, bidders, advisors, accountants, lawyers, auditors, and other specialists review documents and financial statements included in the due diligence virtual data room.
Administrators control access permissions, assign task roles, and monitor users' activity.
All parties involved can securely view confidential information, e-sign required documents in real time, and get answers to the arising questions via built-in communication tools.
Main advantages of a due diligence data room
The advantage of using VDRs for the due diligence process instead of physical data rooms is quite obvious. However, how exactly a data room software can assist business owners and prospective investors during the due diligence process? There are several benefits.
Security
Such elements as a safe storage of sensitive documents, intellectual property, information about financial transactions, etc. are crucial for any business owner. However, sharing that data with third parties is also inevitable if you plan to scale. Due diligence data rooms ensure that all the confidential information is secured by offering such features as redaction, watermarking, fence view, or remote shred.
Ease of use
All the leading data room providers offer visually pleasing and easy-to-navigate interfaces. Most data rooms for due diligence are web-based, meaning no extra software and plugins are needed. Moreover, they introduce certain features that make file management smoother and faster: drag-and-drop uploading, bulk move, renaming options, full-text search, optical character recognition (OCR), automated index assignment, and many more.
Accessibility
Decades ago, you would need to arrange face-to-face meetings with potential investors to proceed with fundraising. That was time-consuming and prolonged the deal. Now, you can access a due diligence data room with all the necessary documentation in seconds and from anywhere. What's more, you can e-sign the documents if needed.
Control
A data room administrator sets up access rights and viewing permissions. This ensures a secure environment where only involved and interested parties can access confidential information. Moreover, many due diligence data room providers allow admins to enable activity tracking to monitor all activities, including logins, log-offs, and the time spent viewing particular documents.
Customization
Due diligence virtual data rooms let companies customize their online repositories. You can personalize the user interface, range of features, branding, and even set languages used for the data room index. This makes businesses stand out during the due diligence process and attract more potential investors.
In-built communication
In case any questions arise while viewing documents, there's a Q&A section on many virtual data rooms. It enables prospective bidders to request missing information or clarify specific elements without leaving the due diligence data room.
Other reasons to get a data room for due diligence
Having a dedicated tool for such an important business process due diligence is you show your potential partners or buyers that you take things seriously. It gives you a lot of credit, and your company looks more trustworthy than it would if you used generic cloud storages. That's a huge bonus you shouldn't overlook.
Also, many providers trying to win the harsh competition on the VDR market often offer unique solutions for specific businesses. So if your company operates in some particular market with certain unusual needs, you will find virtual data room useful not just for due diligence but for other business processes as well.
Last but not least, VDR providers usually have flawless support. The team of specialists is ready to help users 24/7 and guide them through all the business processes they are struggling with. You will never have this with a simple online storage. And having access to the support team at any moment is crucial during due diligence. Even an hour of delay can spoil the deal.
Are there features that can speed up due diligence?
Yes, there are a lot of them. Users can comment on the documents and highlight details they feel to be essential to draw the attention of others. All parties see the changes instantly and can react quickly. Also, once the new document is uploaded or the existing one was changed, members of the virtual data room get notifications. Therefore, they can get into the storage right away and study the data.
Another helpful feature a due diligence room has is a Q&A section. Here third-parties can leave their inquiries and quickly find answers if the seller side has gathered frequently asked questions and answered them. This section is an excellent source of information, and if you go through due diligence not for the first time, you already know what questions might third-parties have. So answering them in advance, you will save a lot of time for all sides.
Almost any secure data room can be accessed easily from any device and any moment. To make sure that unauthorized individuals won't get into it, this software has a two-factor authentication that requires the user to prove their identity in some additional way. Thus, data rooms remain accessible yet highly safe.
How to use a data room for due diligence?
As a rule, there are two options of how to start the due diligence virtual data room: opt for the pre-made templates or design it from scratch. Follow these steps for manual set-up:
Prepare a due diligence data room checklist. A due diligence checklist is a listing of important documents and files required for the due diligence process. Sometimes, investors themselves provide a checklist with all their requirements. However, most companies prepare their own due diligence checklists and add all the documents related to the deal.
Create your unique system of data naming. Choosing pre-made templates, you usually stumble into such generic titles as "Transactions" or "Contracts" that might confuse users. That's why customizing the data-naming system is wise. Doing so makes the due diligence process clearer for all parties.
Maintain the folder structure. Due diligence virtual data rooms should be properly organized so that prospective bidders can find important data in seconds. You can go for an automatic folder structure if it suits your needs, or create your own.
Manage access rights. Maintain control of access permissions inside the due diligence data room software. Decide who will have access to certain documents and what actions they'll be allowed to perform. Allow or prohibit downloading and printing. Enable watermarks and other security features to keep your documents safe.
Start fulfilling requests by uploading documents. Follow the checklist and include all the required files in the due diligence virtual data room. Adding large volumes of documentation is effortless thanks to such features as drag-n-drop and bulk uploads.
Invite users. You can add all the stakeholders involved in the due diligence to the virtual data room via one secure link. 
Assign users various tasks, set up due dates, etc. Finalize set-up by specifying the terms or objectives for certain parties, if there's such a need.
Key virtual data room features for successful due diligence
Though most virtual data room providers offer quite similar services, as they all aim to share and store documents safely, each electronic data room is unique in its own way. Common features customers should expect when choosing a reliable online data room provider for due diligence include:
Security
Watermarking
Fence view
Remote shred
Redaction
Multi-factor authentication
Delayed invitations
Fast uploading
Drag-n-drop uploads
Bulk uploads
Easy management
Managing access levels and rights
Built-in electronic signature
OCR
Full-text search to indexing
Tracking possibilities
Ability to track
Logins and log-offs
Time spent viewing a particular file
Top-performing documents
Customer support
Helpful FAQ section
Few ways of contact (email, phone, chat)
Round-the-clock availability
Personal manager
Due diligence data room checklist
The selection of documents to include in a virtual data room for due diligence varies depending on the type of business and industry. Still, let's define some general types of documentation a potential investor or stakeholder would require.
Business data
These are the basics for any kind of due diligence. Some examples to add:
Tax information
Business licenses
Cap table
Annual reports
Organizational chart
Voting agreements
Partnership agreements
List of stakeholders with ownership percentages
Financial due diligence documents
These are some samples of required documents for financial due diligence:
Loans and credits agreements
Capital structure
Audited financial statements
Details of company's investments
Business plan
Human resources information
Here, you include all the data about people working in the company. Some possible human resources documents are:
List of current employees
Rules of conduct handbook
Safety policies
Detailed and updated CVs
Information about compensation
Legal documentation
Everything about due diligence legal aspect should be included in a virtual data room:
Shareholder certificate documents
Occupational license
Power of attorney documents
Building permits documents
Status of any pending legal cases
Marketing details
Prospective investors or bidders should understand the direction the company is moving and whether you have control of that. That's why adding such documents to a virtual data room will be a good idea:
Sales and marketing strategy
Current market share
Details on existing sales contracts
Brand book
List of suppliers
Pitch deck
Competitive analysis
Intellectual property
Including intellectual property information in a virtual data room is important for effective due diligence. Some examples:
Trademarks
Patents
IP claims
Copyrights
Licensing agreements
Domain names
How to select a data room for due diligence?
When thinking of implementing a virtual data room for a successful due diligence process, you should first define a few things for yourself.
What do you need a virtual data room for? Answering this question will help determine what is important for you in the virtual data room and what results are expected.
How many users would you want to invite to the data room? Usually, online data rooms offer pricing plans based on either a per-user payment model or depending on the storage volume. Recipients' capacity matters, as inviting many individuals will cost more.
Is there a need for a separate data room? If you have different fundraising goals in mind, you should consider creating several virtual data rooms for different due diligence purposes.
What features are crucial for you? Every data room provides unique security services that enable secure file sharing and storing. Some of the most common ones are fence view, watermarking, and redaction. Think of what matters to you. 
How critical is access management? As an administrator of a virtual data room, you can manage users' access and permissions to prevent unauthorized file views. All leading VDR providers offer this service.
Is the ability to interact with users in a data room important? Naturally, certain questions can arise during due diligence. Many virtual data rooms provide Q&A sections or an in-built chat so that all the issues could be resolved online and in seconds.
Other deals: