Visit Website
Get free trial
The most reliable data room provider
Founded in 2008, iDeals virtual data room has a reputation of a reliable and convenient business tool. This provider has customers in a wide range of industries starting from fundraising and real estate and up to biotech licensing and data science. Such a variety of clients shows that this VDR can fulfill every need the business might have.
iDeals virtual data room provides secure and reliable virtual data room services to over 700,000 employees across 120,000 companies in all kinds of industries.
Short iDeals Info Overview
Devices:

Cloud, Web, Mac, Windows, Android, IOS

Support:

24/7, Online

System requirements:

Windows 8.1, Windows 10, Windows 11. MacOS 10.14 or later
1 GHz 32 or 64-bit processor
At least 2 GB RAM, 8 GB RAM recommended

Internet connection recommendations

At least 1 Mbps, 10 Mbps recommended

Pricing Plan:

Monthly subscription

Features:

Drag-n-drop file upload
Storage synchronization
25+ available file formats
Automatic index numbering
Comprehensive file management system
Multiple security levels
Multilingual access

Markets:

Australia, Asia, Brazil, Canada, China, Europe, Germany, India, Japan, Latin America, Mexico, Middle-East and Africa, United Kingdom, United States
A detailed analysis of iDeals features
iDeals virtual data room offers an extensive list of features to set up a VDR in a few clicks and streamline data management across multiple projects. Here's how.
Easy file upload
At iDeals, you can deploy a data room in a few minutes. Once you log in to the system, you can upload as many files as you need using convenient drag & drop and bulk upload features.
Select files on your device, corporate storage, cloud storage, CMS, or FTP, and drop them into the iDeals repository.
Most importantly, iDeals data centers exchange data at a speed of up to 200 Mbps, allowing you to upload and download hefty files ten times faster than usual.
Support of multiple file formats
PDF, XLSX, CVS, and many others – iDeals supports over 25 file formats so that businesses can skip extra preparations while delivering files to the data room. On top of that, the iDeals virtual data room can automatically convert files to a secure PDF format, easy to view on multiple devices.
Easy and straightforward file management
iDeals virtual data room brings file management to the next level. You can edit, rename, merge, delete, share, redact, and restore documents and folders in real-time via a comprehensive context menu.
The iDeals virtual data room has a few extra handy file management features:
Automated index numbering
Manual data room indexing takes too much time and money, but it's not an issue within the virtual data room software. Due to built-in index numbering, files are numbered automatically.
Text search
Due to the database search feature, you can navigate files using keywords and filters. There is no need to scroll your fingers to the bone.
File labeling
iDeals virtual data room makes it easy to implement a structure in your documentation – you can label files for better navigation. This feature makes files easily identifiable and reduces search time.
Color-coded activity reports
Sometimes it might be confusing to track user activity within your data room due to the overwhelming number of files. However, it's no longer an issue if you use intuitive activity reports from the iDeals virtual data room.
It generates a heat-map activity analysis so that you can visually identify the most active files/folders/projects. This feature facilitates decision-making within the project.
Advanced data room customization
The iDeals virtual data room allows you to customize the appearance of your data room according to your brand's style guides. Thus, you can set a logo, color theme, project pictures, and more. Additionally, you can determine the data room's terms of use, share it with your employees, and adjust its view permissions.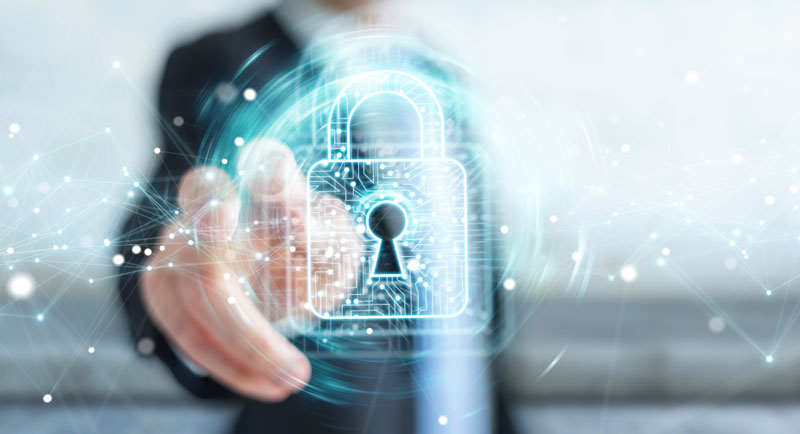 Reasons you need to use iDeals data room
Check why the iDeals virtual data room might become your first-priority choice:
It streamlines the workflow
iDeals centers around customer satisfaction and makes data room management hassle-free due to:
Multilingual access. The data room is available in 14 languages, erasing boundaries between multinational teams.
Single login. You can sign in to all projects and data rooms using a single account. There is no need to recall for multiple login data sets.
No need for extra software – no java or plugins are required to use the storage.
The iDeals virtual data room also provides a set of educational tools to help your users develop within your company:
FAQ sections
Q&A reports
Live discussions
It offers full-fledged mobile compatibility
iDeals provides cross-platform browser optimization. You can use the data room's web version on Windows, Mac, Android, and iOS platforms. Moreover, iDeals offers full-fledged data management apps for iOS, Android, and Windows.
It applies best-in-class security measures
Impeccable security is a top priority for enterprises that sign multi-million deals. It's crucial to store data behind an impenetrable digital barrier. For this, the iDeals virtual data room takes unparalleled security measures:
Full file access control
At iDeals, you can adjust file access permissions however you want: view/edit/share/download, etc. The data room provides eight options to manage document access policies. You can also adjust temporary access to particular documents.
Besides, you can grant access to view files to specific users and revoke permissions even after someone downloads the files to their device. In other words, the iDeals virtual data room allows you to take full control over documents shared within the environment.
The iDeals virtual data room has a few extra security measures to keep documents safe:
Secure Fence view. Users can only view particular parts of documents so that sensitive data stays protected.
Secure spreadsheet view. iDeals viewer renders encrypted and watermarked spreadsheet documents in an original format.
Dynamic watermarks. The system automatically puts customized watermarks on documents for viewing, downloading, or printing.
Customizable access permissions
The iDeals virtual data room offers a granular user permissions feature – a vital tool if you want to restrict certain people from viewing specific documents. You can set permissions to users depending on their roles in your enterprise.
Moreover, you can view documents from each user's POV to ensure they have access only to the files they need.
Additionally, you can set IP address restrictions – to prevent specific IP addresses from accessing your data room or particular files.
Finally, you can set a two-factor authentication – users must enter a password and input a single-use SMS code to access the data room.
It offers time-saving user management options 
You can invite users in bulk and set up different permission levels for your employees. Besides, you can assign different roles to users, each with a predefined set of permissions, such as a full and restricted administrator.
It meets the strictest industry standards
The iDeals virtual data room complies with the GDPR, HIPAA, ISO 27001, and SOC2 international digital security standards. Therefore, you can rest assured that your data will be 100% protected from breaches and leaks.
It has a reliable customer support team
iDeals virtual data room puts a significant emphasis on customer support quality, providing its clients with the following support channels:
Live chat. It's available round the clock, and the customer support team replies within seconds.
Email – it's available 24/7 with a 15-30-minute response time.
Phone. You can reach out to iDeals support departments toll-free.
Premium support channel
It ensures 99.95% uptime
The iDeals virtual data room operates multiple remote data centers with exceptional physical, environmental, and digital protection, providing its clients with 99.95% uptime and uninterrupted business flow.
It has a familiar interface
iDeals virtual data room offers an intuitive interface similar to popular email applications. It allows users to navigate features, functions, and blocks by throwing a brief glimpse at the screen.
Yet, some users admit that the lack of a sign-up tutorial makes it challenging for beginners to grasp all the available features. Therefore, users new to data rooms might require extra time to learn the ropes of this service.
Still, the company compensates for it with live training included in all pricing plans.
Reviewing the iDeals virtual data room pricing policies
iDeals offers several pricing plans to meet the needs of all businesses – from small and mid-sized ventures and organizations to international giants. Check the pricing plans below:
Pro Plan. The pro plan is ideal for startups and mid-sized businesses. It supports one project, up to ten administrators, and a flexible 10 GB storage. Note that you can optionally add more gigabytes to your storage.

Additionally, iDeals will send you two encrypted USB hard drives with the data room archive upon your request.

Business Plan. The business plan extends to as many projects and supports as many administrators as you need.

This plan includes up to 250 GB of storage, extended premium support, advanced branding settings, unlimited training, etc. If you run a large-scale project, this plan will satisfy your needs to the fullest.

Enterprise Plan. The enterprise plan unlocks all iDeals features, including data migration, a dedicated project manager, single sign-on integration, 1 TB of storage, and more.
How much does iDeals virtual data room cost?
iDeals charges a monthly fee depending on the selected features and management costs. Therefore, you will pay only for the services you need.
You can consult the support team about the pricing plans on the iDeals website. Additionally, customers can try iDeals for free for one month under its trial period. This feature helps you test the data room and decide whether it fits your company goals.
What do iDeals clients say about the company?
Dozens of review platforms and thousands of customers admit that iDeals offers a robust combination of functionality and cost-effectiveness. It delivers VDR services to the highest standards. It's a trusted provider for:
Banking, finance, and insurance companies
Real estate businesses
Consulting and business services
Manufacturing industries
Healthcare companies
Wrapping up our iDeals virtual data room review
iDeals is a reliable VDR service trusted by over 120,000 companies. This data room combines top-notch functionality, impeccable security, ease of use, and cost-efficiency. We recommend giving this company a try.


Pros:
full-fledged mobile compatibility
security measures
time-saving user management options
reliable customer support team
familiar interface
Cons: