Visit Website
The best solution for complex business processes
This is another big player on the VDR market that has many widely-recognized corporations among its clients. Such popularity is not coming as a surprise if you know that Merrill was established back in 1967 and switched to online when the Internet arrived. Focusing on global financial institutions, Merrill data room offers a solution for complex business processes – DataSite.
DataSite is a leading SaaS firm that provides secure software solutions for mergers and acquisitions. The company, which was previously known as Merrill Corporation (Merrill virtual data room), relaunched in early 2020 under the name DataSite, the name of its most well-known service.
DataSite is consistently recognized for breakthrough technologies and is a top-of-the-line virtual data room (VDR) that caters to dealmakers of all types. For large and small enterprises, law firms, and investment bankers, the DataSite data room is a valuable tool for internal data management, capital raising, life sciences, investment banking, private equity, due diligence process, IPOs, post-merger integration, corporate reorganization, and more.
DataSite info overview
| | |
| --- | --- |
| Devices: | Cloud, Web |
| Support: | 24/7, Online |
| Pricing Plan: | Per Page |
| Features: | Secure File Viewer, Data Security, Collaboration |
| Markets: | Australia, China, Europe, Germany, Japan, United Kingdom, United States |
Merrill DataSite supports deals for all the industries out there. Starting with basic due diligence, restructuring, bankruptcy, and up to licensing in pharmaceutical and biotech industries – every company will find a way to utilize this virtual data room. And if you doubt if this provider is the right choice for you – try a free demo to bring the solution to the test. Also, it supports the company during post-merger integration (PMI)
DataSite key features
Merrill DataSite is designed to help companies handle complex document-heavy deals as well as ensure secure file sharing and collaboration for professionals, advisors, and their clients. The virtual data room is easily set up, allowing users to immediately start working on the projects with a full set of features and support. The main functionality includes:
Lifecycle management
Users may follow job progress and handle inquiries and documents effectively using a simple dashboard and visual analytics, ensuring a smooth workflow throughout the entire M&A lifecycle.
Search in documents
By using a keyword search, users can rapidly locate the files or documents they require. In addition, the data room offers optical character recognition (OCR) in many languages, allowing you to locate documents regardless of their language.
AI-powered data redaction
Intelligent redaction is ensured with AI/ML-enabled capabilities. Merrill DataSite is the only virtual data room with built-in redaction, making it ideal for due diligence documents. For some organizations and their transaction preparation, the ability to redact any necessary information is a priceless asset. This ensures that you can efficiently handle your documents throughout the deal's lifecycle.
Advanced analytics
DataSite allows gaining access to reliable, sophisticated analytics that highlight the available opportunities to close sales and execute transactions. To evaluate potential investments, DataSite examines company data as well as pertinent merger and acquisition activities.
Visual, easy-to-understand dashboards provide you with all the information you need on everything from buyer engagement to user activities, permissions, questions answered, and everything in between.
Responsive customer service
DataSite's customer service team speaks 20 languages and is available whenever you need them. Expert assistance is available over the phone or through the web portal. You can get the answers you need in a straightforward manner.
Complete training for beginners
DataSite also provides assistance in the form of a certification program, which equips your team with the necessary tools and abilities. Compliance with the program will ensure that your company continues to reap the rewards.
You can attend software training through a straightforward method and overcome previous hurdles. The VDR Certification Foundation starts with data and VDRs, as well as the advantages of VDR in the workplace. After that, you'll complete a scenario using VDR and a technology evaluation.
Security
DataSite platform offers ironclad security, allowing organizations to know that their data is safe with DataSite's technology. Due diligence and data are secure throughout the lifecycle of the deal. These include custom watermarking, permission levels, redaction, two-factor authentication, encryption, and many more that ensure the highest security levels.
Moreover, the data room provider displays proof of its credibility through security certification and meeting security requirements, including GDPR and CCPA.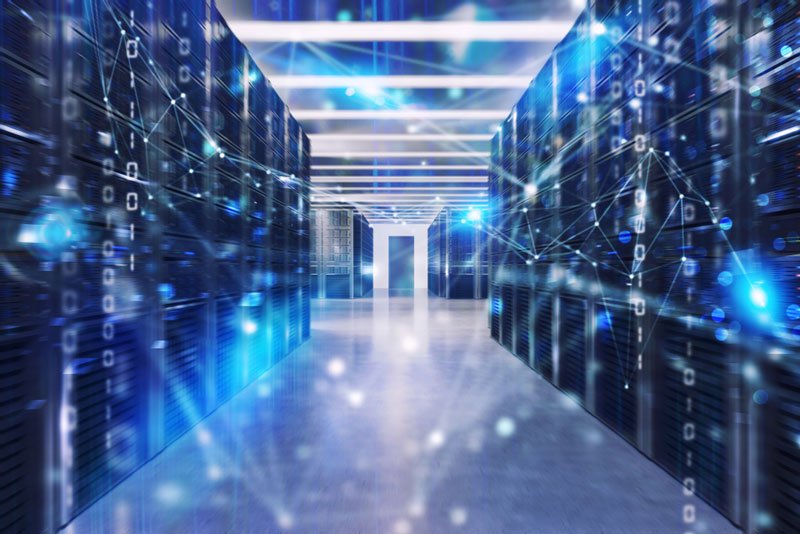 Reasons to use DataSite data room
As well as merger and acquisition transactions, clients can enjoy a range of benefits from DataSite virtual data rooms. The reasons to integrate the data room include the following:
Better file structure and organization
The platform allows users to upload a large amount of data and documents. After that, you can organize your files and any partner information according to your preferences. Furthermore, well-designed checklists and efficient client processes will enable you to make changes fast when necessary. You can use placeholders with automatic indexing for more customization and adaptability.
Powerful security features
VDR DataSite supports advisors, investment bankers, and many other professionals during the entire deal lifecycle and offers ironclad security enabling quick file sharing.
DataSite goes the extra mile to guarantee high standards of confidentiality and data protection, including special security training for its workers and employing white-hat hackers to breach-test the platform.
All staff receive data security training. This ensures that DataSite employees are always aware of security regulations and always follow them to the letter.
Security response is tested on an annual basis. This decreases the risk of security breaches as a result of new or overlooked security flaws in DataSite security.
Watermarking can be customized. Administrators can incorporate configurable watermarks in shared documents when utilizing the DataSite virtual data room so that each user sees their personal information watermarked into the documents they view. Users are highly discouraged from disclosing sensitive data without permission as a result of this.
Permissions at a granular level. Administrators may control who can read, modify, download, and print documents from the virtual data room right down to the individual user level.
Two-factor authentication. Data room access can be made more secure by administrators and users.
Passwords are automatically reset. This approach improves data room security by removing the risk of a user's account being hacked using an old password.
Single Sign-On. Instead of signing on to each software solution in the DataSite suite separately, users only need to sign in once to DataSite, from which they may access all solutions. This limits the number of vulnerable points a hacker can target — DataSite guards that one entrance.
Security compliance. The main priority of the Merrill DataSite data room is security. That's why the provider is meeting regulatory compliance, including GDPR and CCPA requirements.
Accessible interface
Even for people with no prior expertise with virtual data rooms, the DataSite virtual data room's intuitive layout makes it simple to navigate.
Responsive support
DataSite has a solid and well-reviewed support system. It offers assistance 24/7/365, working in 20 languages with more than 150 in-house agents. DataSite's customer support provides assistance and advice 24/7. The customer service team provides assistance in 20 different languages, allowing users to seek assistance from anywhere in the world.
Help features include:
Phone support (available all day, 365 days a year)
Email support
Online chat (for sales questions only)
You can also use additional resources, including a comprehensive FAQ section and the company's blog.
If you want to learn even more about DataSite diligence deal preparation or get a guide on ways to complete transactions faster, then you can attend DataSite's frequent webinars and events.
Cross-platform experience
DataSite offers a cross-platform experience. For computers, its app is compatible with the Windows and Mac operating systems, as well as running on Google Chrome, Mozilla, IE (11 and above), and Microsoft Edge.
Its mobile version is available for both Android and iOS platforms and can be downloaded directly from the Google Play Store or Apple's App Store. It runs on smartphones, tablets, and iPads. Work on the go through your device of choice, ranging from phones to tablets to 2-in-1s.
Improved collaboration
Automated Q&A process enables your Q&A staff to collaborate across files while measuring user interest and identifying the most frequently requested questions. Organizations can use DataSite to concentrate diligence in order to strengthen and develop teamwork. Dealmakers will notice a major improvement in the pace of the process.
Globally DataSite is consistently recognized as one of the best software that shortens timelines and streamlines deal lifecycle with secure collaborative functionality.
DataSite virtual data room pricing
The pricing of Merril DataSite data room is more expensive compared to other virtual data rooms. But with the high price come high standards and perfect customer service. 
DataSite offers a free trial. The full software package, however, does require subscribing to a plan and is tailored to your company's needs.
The DataSite pricing model is based on per-quote pricing, yet the company's website offers no open pricing plans or packages. You need to contact sales to get the exact pricing.
According to user feedback online, pricing is tiered based on the amount of consumption — the price rises as the number of document pages hosted on the platform rises.
The pros and cons of using Merrill DataSite VDR
While DataSite offers powerful data room software with a wide range of benefits, let's also consider this provider's pros and cons:
Pros
DataSite is a data room designed for larger businesses that are well-versed in their industry. The solution can be used for a variety of objectives, including speeding up transaction completion and limiting potential difficulties. The redaction option is ideal for due diligence and improves your company's, partners', and clients' security.

Up-to-date notifications and emails, which tell you when new documents are posted, are useful additions to DataSite. When searching for a document, text recognition is possible, and the site's interface is quite user-friendly. Besides that this intuitive platform offers ironclad practices to ensure file security that may even go beyond due diligence DataSite.

This collaborative software shortens the time spent on completing a deal, enabling secure file sharing and document storage. Your documents will be easy to find thanks to optical character recognition. You will have full control over your files thanks to advanced permission settings and features like redaction, remote purging, watermarks, and more.

The DataSite software solutions for managing confidential files also contain a lot of information for anyone new to the business world. Although you receive a lot of features and expertise from your subscription, the price can be rather hefty. Throughout the course of your agreement, you will receive complete assistance and direction.
Cons
Even though DataSite checks a major number of boxes when it comes to functions, it still lacks many features other modern virtual data room providers have. For example, the software is not as customizable as it could be. Users can't drag and drop documents in bulk, and there is no fence view mode that became an essential tool in other data rooms. 
Pros:
designed for larger businesses that are well-versed in their industry
up-to-date notifications and emails
Cons:
lacks many features other modern virtual data room providers have