Visit Website
SecureDocs data room overview
A SecureDocs virtual data room is a cloud solution to secure and simplify the complicated workflow of sensitive corporate documents. SecureDocs produces deal-ready software for fundraising, mergers and acquisitions, IPOs, strategic partnerships, corporate document storage, and other use cases. It fits companies of any size and type, from large enterprises to small businesses.
SecureDocs was founded in 2012 and is headquartered in Santa Barbara, California. Since 2012, it has completed deals worth over $100 billion.
In 2022, Onit, a legal and lifecycle management company, acquired SecureDocs. Today the company operates in more than 122 countries. It is available in Australia, Canada, France, Germany, India, Ireland, Italy, Mexico, New Zealand, United Arab Emirates, United Kingdom, the US, and many other countries.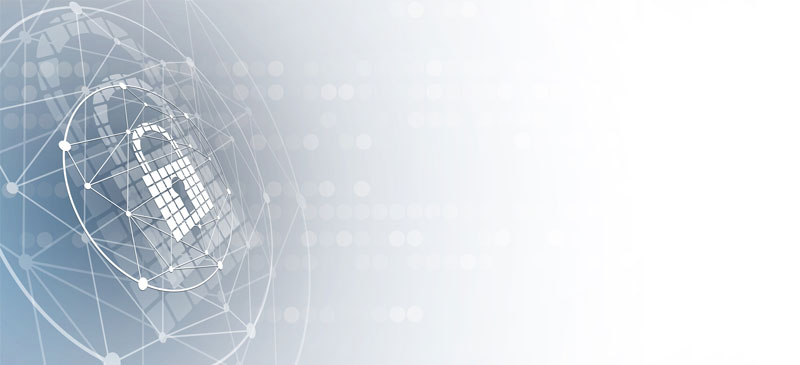 SecureDocs info overview
| | |
| --- | --- |
| Devices: | Cloud, Web |
| Support: | 24/7, Online |
| Pricing Plan: | Yearly Plan |
| Features: | Data Security, Easy Administration, Access Controls/Permissions |
| Markets | United States |
SecureDocs features
A SecureDocs data room is easy to set up and has an intuitive interface. It has features that guarantee security and improve VDR operation. Also, it has some helpful integration options that simplify usage.
Features that guarantee data security include:
256-bit data encryption
TLS 1.2 and TLS 256-bit encryption connections
Bcrypt passwords encryption
SOC 2®, Type 2 compliance
No back-end access
SAML 2.0/ single sign-on for password management
Permission-based user roles (full access, no access, restricted access, view only)
One-click privacy blind for viewing/hiding your active screen
Hosting data on Amazon Web Services Data Centers
Two-factor authentication
Watermarking
Activity alerts
Audit-trail reporting
Workflow-enhancing features include:
The advanced search feature works quickly, even with a large volume of documents.
Customizable dashboards track individual and group activity and evaluate buyer and investor interest.
Audit-log reporting, which reports all data room activity to administrators.
Q&A and FAQ toolbars are integrated into the data room.
Electronic built-in signature which allows you to sign documents in your VDR.
SecureDocs data room software also includes some useful integrations. For example, OneLogin links users to directories (Active Directory, LDAP, Workday, or Google Apps). While Fujitsu ScanSnap transfers hard-copied signature documents to a given data room.
Reasons to use SecureDocs data rooms
A SecureDocs virtual data room is one of the top VDR providers in Australia. Here is what makes it effective:
SecureDocs data rooms have a simple interface and are easy to set up. Your data room is deal-ready in minutes, and you have immediate access.
The provider values privacy and reliability, so it provides advanced security features. The most important are Amazon data centers, encrypted connections, and access permissions.
The customer support team is available 24/7, and it has positive feedback from clients. Customers report that expert assistance is timely and professional.
A SecureDocs virtual data room provides unlimited document storage. Also, it allows for an unlimited number of users and offers very flexible pricing plans.
The provider guarantees 99.9% uptime reliability. It allows users to close deals on schedule by avoiding system downtime.
Pricing info
SecureDocs data rooms advertise affordable, flat-fee pricing. However, they offer a 14-day free trial and invite potential subscribers to test a full-featured data room before committing.
SecureDocs data rooms pricing plans offer 3-month, 12-month, and volume packages:
The 3-month plan covers short-term divestments, business valuations, bankruptcy, and M&A projects. The plan's functions allow for sharing, tracking, and storing unlimited documents. It has fixed costs billed quarterly.

The 12-month plan fulfills the needs of a corporate repository and works best for long-term projects. It includes all core benefits plus other features like SAML 2.0/single sign-on. This plan is billed annually. This package suits due diligence projects, licensing deals, and expedited deal management processes.

Volume packages help to deal with multiple projects simultaneously. These plans have functions for managing huge volumes of data. It also includes single sign-on accessibility. Potential customers should contact a sales representative for customized pricing.
All three plans offer unlimited users and unlimited data storage capacity, customizable dashboards, advanced search, electronic signature, document branding, drag-and-drop uploading, document watermarking, new document notifications, customizable clicks, bulk user invitations, audit logs, customizable NDAs, and Fujitsu ScanSnap integration capabilities.
The SecureDocs virtual data room pros and cons
SecureDocs data room software is known for its quick setup and ease of use. Customers also report simple logging in, navigation, customization, and uploading.
Some automated functions simplify customers' work. These include capabilities to share sensitive corporate documents with data room participants and automatic watermarking.
Furthermore, users find it convenient to share their companies' investment potential with possible partners. Many other functions also provide user satisfaction, such as VDR accessibility from anywhere in the world, automatic directories for enhanced navigation, ease of adding users, and customizing access to specific areas.
Additionally, customers report excellent customer service.
Overall, users are happy with their SecureDocs experience, very few indicate any issues. A couple of cons that users mentioned were higher than average pricing and difficulties granting customizable permissions to special users and for specific folders.
Pros:
quick setup
ease of use
automatic watermarking
excellent customer service
Cons:
higher than average pricing
difficulties granting customizable permissions to special users