Visit Website
Intro
Box is a leading data room platform, powering over 100 thousand organizations across the globe. With the Box virtual data room, corporations, governmental bodies, and NGOs can streamline paperwork, improve collaboration workflows, and drive projects with confidence and security.
Find out what makes it the VDR of choice for global giants like AstraZeneca, the UN Foundation, and even the London Metropolitan Police.
Box info overview
| | |
| --- | --- |
| Devices: | Web, Mac, Windows, Linux, Android, iOS |
| Support: | Live technical support is available during business hours |
| Pricing Plan: | Monthly/yearly subscriptions based on functionalities available |
| Features: | 1500+ integrations, offline access, automated workflows, e-signatures, unlimited storage |
| Markets: | Australia, Asia, Canada, China, Europe, Germany, India, Japan, Latin America, Middle-East and Africa, United Kingdom, United States |
Box features
Working across all industries imaginable, Box has something to offer to every kind of client. Here are some of the main features it provides, helping clients close deals and plan agendas in a protected, confidential environment.
Threat/leak alerts: AI-powered security controls detect and provide early warnings for suspicious activity across the platform
Intuitive UI: Desktop, web, mobile. The Box interface isn't just easy to use, it's a joy to navigate.
Ensure compliance: Box is dedicated to ensuring data treatment compliance on a global spectrum, ensuring regulations are followed from the GDPR to HIPAA
Security in integrations: Whether it's ensuring IRM with Microsoft Office integrations, protecting your information space with McAfee, or connecting to a Zoom call, the Box technology stack has got you covered with 1500+ integrations
Reporting: Easily access audit logs to get an overview of user activity on your data room
Automated workflows: Benefit from templates to create faster, more efficient workflows.
These are just some of the many Box features designed to simplify and speed up your deals.
Why should you use Box?
State-of-the-art technology. Nearly two decades of experience encompassing the whole length and breadth of governmental, industrial, education, and non-profit sectors — to name just a few. One of the most feature-rich data management products on offer.
This much should be clear: there is no lack of reasons for using Box as data room.
That said, a few use cases stand out from the crowd. A few of the many Box strengths:
the technology: Box develops the solutions it deploys, ensuring extremely high levels of reliability and security, with minimum to no downtime
the people: If you want to count on immediate and competent support — whether for onboarding your team or figuring out a last-minute glitch before closing a deal, — the Box customer support team will not let you down
the culture: A company's culture reflects a mix of history, policies, and common practices. For an established provider like Box, culture also tells you a lot about what to expect: devotion to clients' needs, diligence, and an overall search for excellence that give your company promising prospects when working through the Box platform
If you need a secure and reliable document management solution that can scale at will, it doesn't get much better than Box.
Pricing
The Box pricing model is remarkably flexible, with something to offer to anyone — from individuals to mega-companies with hundreds of users and thousands of documents' worth of storage.
There are three individual/team plans
Single-user: Free, single-user plan allowing up to 10 GB of storage and basic sharing
Business starter: The basic plan for teams, with up to 100 GB storage, priced per month
Personal pro: Up to 100 GB of storage, priced per user/ month
And four business plans, all with unlimited storage and varying degrees of features available:
Business: Per user/month pricing, meant for team collaboration
Business Plus: Per user/month pricing, meant for content management
Enterprise: Per user/month pricing, offers advanced content management and protection
Enterprise Plus: Custom pricing, unlimited functionality
All of these plans can also be subscribed to on either a monthly or annual basis, with a 25% economy on the yearly plan.
Pros and cons
Below we'll take a look at some of the most — and least — praised aspects of the Box data room.
Pros
Security: Whether stored or shared, Box ensures your files stay protected. Encryption, user access restrictions, login protection, and dynamic watermarking are just some of the features deployed for your peace of mind.
Intuitive interface: The Box interface earns it a lot of happy compliments, and no wonder. With a clean and intuitive design, the Box panel can be easily navigated by even the least tech-savvy among us.
Unlimited storage: Whereas most data rooms put a price tag on different storage limits, none of the four Box Business plans does. For some users, unlimited storage is what clinches the deal here.
Customer care: Clients are very appreciative of how the Box customer support team is always there for them.
Powerful integrations: You'll probably not even come close to using the full potential of the 1500+ integrations, but the ones you do use can make the difference to your workflows.
Cons
Poor search functionality: Being able to find a file promptly is an essential feature of a VDR. For big data rooms, the Box search option doesn't often deliver.
Higher-than-average price: In terms of cost per functionality, quite a few users compare Box unfavorably with the competition.
Slow download: For some users, downloading from the platform is sometimes slow and glitchy.
Everything for sensitive document management
Box was established in 2005, when virtual data rooms were still in their infancy. Since then, it's come to dominate a large slice of the VDR market, working with over 100 thousand organizations across the globe — and 67% of the Fortune 500.
To what does the Box virtual data room owe its success? Consistently delivering on security, navigability, and ease of operation, for starters. But that's far from the whole story. Box has never stopped investing in its own resources, and its toolkit now includes exclusive products such as Box Sign, Box Shield, and Box Governance — plus over 1500 integrations for every aspect of your business.
Box essentially tells its clients: The buck stops here. Look no further for quality document management at scale.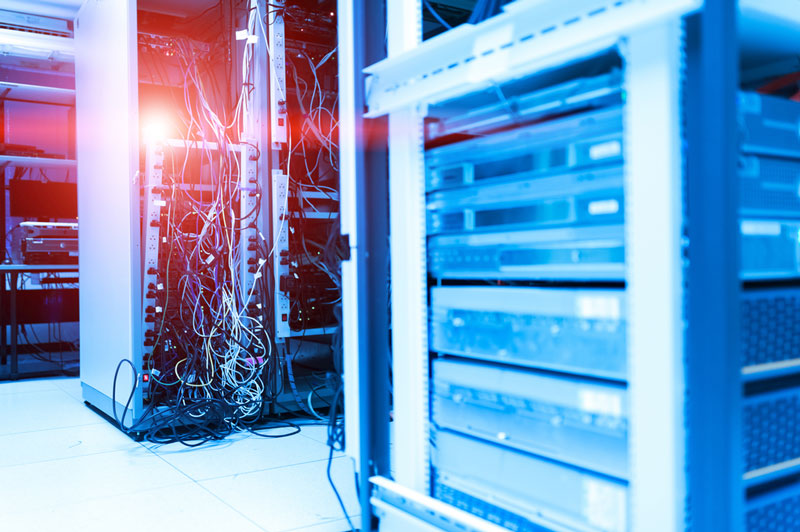 On the Box platform, administrators have full control over the actions of users. You can assign or remove permissions to edit, share, print, download, or copy files — or you can simply allow view-only. Files can be assigned expiration dates, ensuring you won't have to give them a second thought after they've been shared with clients or interested third parties.
For security, a range of features ensure total security for your shared or stored content, including 256-bit encryption, custom watermarks, intelligent thread detection, and login protection, among many others. Admins can also view a log of each file's history of edits, reverting files to previous versions if need be.
As for accessibility, you can open Box on virtually any device, any time you like. A clean, intuitive interface (available in six languages) helps users navigate free of hassle. Content can be organized according to files and keywords, and users can retrieve any file in a matter of seconds through the search and filter features.
There are many other key features. Email notifications, an internal messaging system, note-taking and sharing — these are just some out of an extensive catalog. Box is waiting for you, and it has everything you need.
Pros:
security
intuitive interface
unlimited storage
customer care
powerful integrations
Cons:
poor search functionality
higher-than-average price
slow download