Visit Website
The data room provider that will fit your needs
Intralinks is a leading virtual data room provider headquartered in New York. According to the vendor, it serves over 90,000 international customers and facilitates over 6,000 high-stakes complex deals a year. Intralinks serves many regions worldwide, including North America, Latin America, Europe, the Middle East, Africa, and the Asia-Pacific region.
This cutting-edge solution allows companies to create a secure environment for transactions, streamline workflows, and effectively control access to workspaces. Moreover, the product complies with the latest data protection standards, implementing some of the best security practices available.
Because an Intralinks virtual data room is feature-rich, a wide variety of industries find it suitable — namely governments, real estate, healthcare, banking and securities, energy and power, life sciences, capital raising, technology, and insurance.
Additionally, the provider serves many world-famous organizations. Well-known names include Panasonic, McDonald's, Teva, Starbucks, SWIFT, Danone, British American Tobacco, and KPMG.
Intralinks Info Overview
| | |
| --- | --- |
| Devices: | Cloud, Web, Android, IOS |
| Support: | 24/7 |
| Pricing Plan: | Per Page |
| Features: | Access Controls/Permissions, Audit Trails, Security of Documents |
| Markets: | Australia, Asia, Canada, China, Europe, Germany, India, Japan, Latin America, Middle-East and Africa, United Kingdom, United States |
Intralinks features
The Intralinks secure platform provides tools for an enhanced user experience focused on getting deals done quickly and accurately. As a result, clients source, market, and manage transactions easier than before. Here are some of the tools that help users:
Instant upload and download. Drag-and-drop and bulk downloads with a click allow users to manage deals more efficiently. More specifically, they accelerate a daily routine for organizing paperwork.

Feature-rich Q&A. Intralinks centralizes the process through Q&As so that members can securely share and manage vast amounts of information. The software defines roles for coordinators, automatically distributes questions, provides role-based controls, and organizes messages and files — which speeds up due diligence.

Integrated redaction. Powered with artificial intelligence, the VDR solutions automatically detect addresses, names, or other personal information. It allows VDR users to initiate redaction across multiple files via customized search terms. In addition, users can put documents in a queue for review, and after approval, they automatically replace the original ones.

Encryption. Each file has an encryption key distributed through asymmetric cryptography. So, before gaining access to data, each user is authenticated via a secure transport channel to obtain a key. Moreover, Intralinks data rooms enable the client to manage keys, which further reduces the chance of leaks or data loss.

Watermarking. In addition to PDF documents, Intralinks watermarks Microsoft Office files with IRM for added protection.

Remote data management. Thanks to this feature, target companies can securely share and manage sensitive documents throughout due diligence without worrying about being hacked. Admins can also revoke access to data remotely and manage it — even outside the network.

Secure mobile app. On a dedicated Insights Dashboard, users can quickly search and filter data, view document properties, add and delete folders, annotate PDF files, and comment and send notifications to share updates or call for action. In addition, mobile access delivers the same security as the desktop version through permission control, screen capture prevention, content protection via pin codes, timeouts, and authentication, including Face ID.
Reasons for using an Intralinks data room
The Intralinks secure collaboration platform provides tools for file sharing in a protected environment and smooth teamwork across organizational, corporate, and geographical boundaries. However, there are several more reasons for choosing this product.
Reduce costs and ensure data security
Intralinks cuts costs for corporations by eliminating the need for traveling and renting physical storage. As for security, watermarking, encryption, user roles, and activity reporting allow companies to share sensitive documents securely. Finally, storing records in one place simplifies and speeds up the due diligence process without worrying about being hacked, leaks, or data loss.
Collaborate with confidence and ease
With over 20 years on the market, Intralinks has established itself as a trustworthy platform with the highest level of security and convenience. No matter what deal you're involved in — due diligence, M&A, or fund management — your entire team and third parties are protected by international security and auditing standards. These include ISO/IEC 27001:2013, EU-US Privacy Shield, FISMA, and TISAX EU.
Additionally, collaboration is straightforward with easy-to-use file-sharing tools, web browser access, advanced Q&A, iOS and Android mobile apps, and integration with Microsoft Office 365.
Improve team productivity
Normally, directors need to provide secure access to documents and track each employee's tasks to keep workflows efficient and organized. To do so, Intralinks provides user permissions reporting solutions. Thanks to these features, the VDR administrator can easily keep track of every activity in virtual workspaces. Additionally, they can notify employees of new documents and changes, discuss issues via chats, and benefit from detailed audit logs to track activities such as viewing, downloading, and sharing.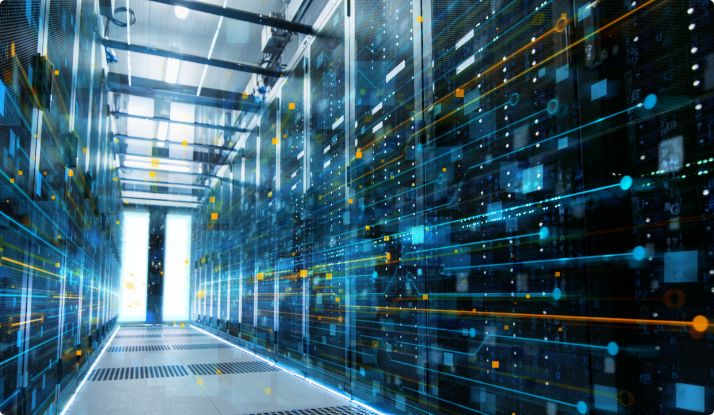 Intralinks Pricing
Potential customers should contact the sales team on the official website to get Intralinks data room pricing details. Demos of the data room are available upon request as well.
Pros
User support from hands-on professionals 24/7
Accelerated workflows with the artificial intelligence engine
Intuitive Q&A tool
Easy to download and upload documents
User-friendly collaborative workspaces
Mobile apps for Android and iOS
Cons
Irregular search engine work mistakes and bugs
Expensive price compared to its competitors
Sporadic software lags
Pros:
User support from hands-on professionals 24/7
Accelerated workflows with the artificial intelligence engine Intuitive Q&A tool
Easy to download and upload documents
User-friendly collaborative workspaces
Mobile apps for Android and iOS
Cons:
Irregular search engine work mistakes and bugs
Expensive price compared to its competitors
Sporadic software lags