Intro
Virtual data room solutions continue to transform the M&A market by offering new tools for intensifying security, streamlining due diligence, and allowing the transactions to go through as smoothly as possible. 
In this guide, you will explore the virtual data room market from several perspectives, including the advantages this technology offers, existing and arising trends, and the specifics of selecting the best data room software for your case.
What is an M&A data room
Less than a decade ago, mergers and acquisitions primarily happened inside traditional data rooms and conference spaces. As companies had to deal with physical documents and meet in person, M&A transactions were incredibly challenging and time-consuming.
With the rise of virtual data rooms, M&A and other industries gained access to limitless tools that allowed accelerating all deal processes and making faster decisions.
Virtual data room definition
A virtual data room is an online warehouse that ensures the documents' security during complex deals, board communications, internal operations, and other data-centered procedures.
Although virtual data room solutions can be implemented for a variety of purposes and projects, M&A is the industry that relies on such software the most. A well-equipped M&A virtual data room is a versatile tool that creates a comfortable environment for agile closing and improved communications.
The benefits of M&A virtual data rooms
Most companies utilize virtual data room solutions during the due diligence process, as the software allows users to access large document volumes. But the modern data rooms can offer much more to mergers and acquisitions and many other projects. The unparalleled value of any good virtual data room relies on the following factors:
Data protection
Transparency
Centralisation
Faster processing
Digitisation
Data protection
Security is vital to all files that contain confidential information, such as intellectual property rights confirmations, employee contracts, transactional statements, and more. A virtual data room will help you limit access to critical financial information, secure communications with anyone from your employees to private venture capital investors, and comply with governmental regulations.
Transparency
Online data room technology lets companies monitor user activity and analyze access to confidential documents. During the due diligence stage, reporting helps deal managers ensure the required documents have been viewed by the right people on time and redirect the users' attention if needed.
Detailed virtual data room reports accelerate team management by summarizing task progress and offering analytics of the overall workflow.
Centralisation
Utilizing a cloud solution such as a virtual data room makes transactions process more straightforwardly by granting access to large volumes of data. You can share documents, receive feedback, and collaborate with multiple users simultaneously while keeping your hand on the pulse of the big-picture deal progress.
Faster processing
By enabling simultaneous deal-making with several users and monitoring the data room activity, you will very likely close the deal sooner. Additionally, a virtual data room allows to connect and exchange documents with other interested parties, not just the prospect buyer, opening more outcome opportunities.
Digitisation
The process of shifting from physical data is irreversible at this point. Companies worldwide expect instant access to the necessary documents, especially during high-stake transactions such as M&A. A virtual data room is a convenient and safe space for you to upload files and share them with interested parties regardless of their location.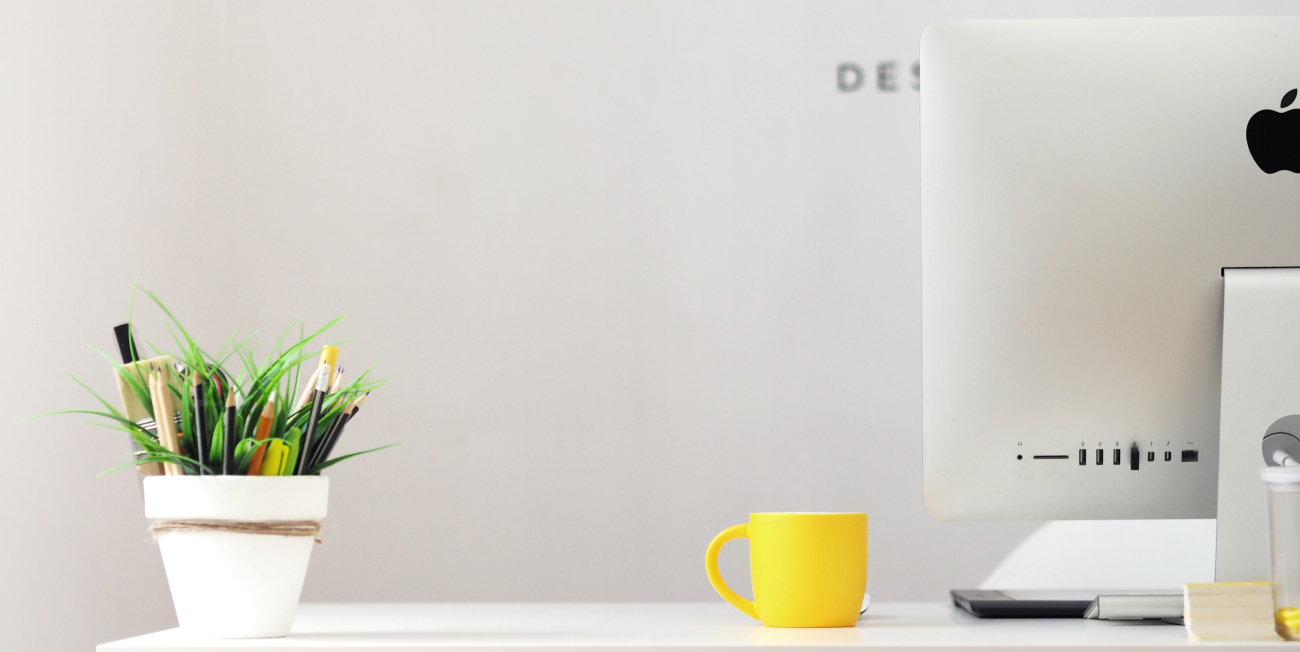 Want to find the best data room provider for M&A deals?
Click Here
Key features of M&A data room
Modern virtual data room solutions come in various forms and configurations. To access the most value VDR providers can offer to your particular case, it is important to understand which virtual data room features are absolute must-haves for everyone and which ones will offer specific merits to your company.
The essential virtual data rooms' feature categories are listed below.
Security
A virtual data room has to ensure the security of your documents on several levels:
Modifiable access to highly confidential data
Limited access for non-authorized users
Data encryption in-transfer and at-rest
Server facility compliance
Human-error elimination
Your virtual data room software must employ tools such as multiple-factor authentication, 256-bit SSL encryption, real-time data backups, and several layers of user privileges. This way, you will know that your data will not be compromised or mishandled in any way.
Usability
A user-friendly interface will make any process, from due diligence to closing, pleasant and convenient. Pay attention to virtual data room services such as brand customisation, built-in translation, and third-party integrations with the tools you already use.
Your virtual data room must be easy to navigate so all participants can focus on decision-making and key data, not technology comprehension.
Document management
A virtual data room can resemble a physical data room when it comes to structuring. Only instead of filing cabinets, you will have a folder system with the ability to configure access on the document level. This way, critical documents such as initial public offering, for example, have very low leakage risk and still allow you to present the necessary files at the right time.
User management
On top of protecting confidential documents on the file level, a virtual data room should allow you to establish advanced permissions based on the user's role in the deal. You can assign access levels as well as the general activity capabilities based on the department, the contribution to the process, a particular agreement, or any other factors.
Well-built data rooms make user profile configuration fast and intuitive, allowing administrators to save time and focus on more critical tasks.
M&A-specific features
Your VDR's functionality must ultimately support the deal process through each stage. Consider the virtual data room vendors that have experience in M&A due diligence and post-merger integrations and offer instruments like:
Built-in Q&A
Infographic data access reports
Document checklists
Integrated video conferencing solutions
Offline access
M&A virtual data room trends in Australia
The way companies approach financial transactions has drastically changed over the last twenty years. While the physical data rooms were merely a space that contained the necessary documents, the virtual data room market actually dictates the trends for the M&A scene globally and continentally.
Before
Previously, a virtual data room was a tool that helped store company data and access sensitive documents when needed. The virtual data room providers had to offer the instruments that enabled users to:
Store many documents in various formats
Restrict access to specific segments of the software
Have access to extensive training materials for participants with all kinds of technological backgrounds.
But as the software advanced, so did the users and, sadly, the cyber attackers. This called for a range of sophisticated solutions that resulted in several trends.
Now
The virtual data room is no longer just a file-sharing platform for due diligence. Data rooms equip users with numerous tools for collaboration, strategising, operations, decision-making, etc. The primary developmental directions for the virtual data room companies now are:
Most companies adopted the hybrid work model as the next evolutionary stage after the fully remote COVID-19 contributions prompting data rooms to become more interactive and agile.

Data handling standards dictated by the ACSC's Information Security Manual demand strict compliance monitoring and next-generation technologies.

The users are a lot more mobile and tech-savvy than a decade ago and often prefer to contribute on the go using smartphones or tablets with adapted VDR apps.

Switching between software solutions is expensive and effort-consuming, especially for lathe and enterprise-level businesses. Therefore, a virtual data room has to have the ability to transform and support the operations after the merger without requiring any extensions or additional plug-ins.
The role of virtual data rooms at each M&A stage
As you already know, a virtual data room offers value to the entire M&A process, from filtering who can access confidential documents to allowing parties to collaborate and come to mutually beneficial solutions faster. Below are examples of how a virtual data room can improve your experience at each deal phase.
Planning and research
In the very first stages, the virtual data room serves as a space for brainstorming, gathering data, comparing potential buyers or opportunities, and defining the process milestones. Building a desirable investor profile in advance will allow you to prepare the documents before they are requested and arrange the virtual data room for future visitors.
Collecting the data on financial records, human resources, real estate, and other assets can take longer than you initially expected, so starting early is always a good idea.
Due diligence
Due diligence is perhaps the longest phase of any M&A transaction, and your task is to establish sufficient access security and convenience for the effective contribution of authorized persons. Compared to a physical data room, a secure online repository such as a virtual data room grants more control over confidential documents. Utilize all the available resources to streamline the document revision and answer any arising questions on time.
Negotiations and closing
Anyone from venture capital investors to large financial institutions will invite the expertise of third-party specialists such as investment bankers before they proceed with business transactions. Your task is to make sure each party has appropriate access to documents that correspond to their function.
Use the 'View As' feature before inviting any new user to see the data room from their perspective and ensure they will only have access to the specific data.
The virtual data room will also serve as a space to communicate and exchange information. Features such as group and private chats, conference calling, and Q&A will help you optimise and streamline collaboration between all parties.
Post-merger integration
Once the deal closes, the virtual data room can become a place for the merger team to combine corporate records, digitise physical data, and request any additional documents that weren't requested during due diligence.
M&A integration, also referred to as post-merger implementation, is a process that transitions the sides into the new, fused operation. Often this procedure is the job of an expert team that uses the online data room to strategise, test various solutions, and gather intake.

The data analytics tools play a crucial role at this stage, as they help the key players evaluate whether or not they made the right decision.
How to choose a virtual data room provider
Finding a suitable virtual data room vendor is the foundation of your project's success. The good news is that there are numerous available VDR providers on the Australian market. Your biggest challenge is to find the software that will help streamline the due diligence process, allow you to access the documents remotely, and improve the overall deal navigation without exceeding your budget.
Define your requirements
There are online data room providers that have the capacity to assist businesses of all sizes and industries. And at the same time, there are vendors that only cater to private equity or law firms, for example. To outline the criteria for the upcoming VDR provider search, consider the following aspects:
Your company's size and industry of operation
The number of documents that will be involved in due diligence
Your comfortable budget range
The volume of physical data you need to digitize
Data security regulations in your regions of operation
The features your employees will use, besides the M&A toolset
Analyze the offer
Review the virtual data rooms offer based on your criteria to shortlist two to three candidates. Ask each data room provider you selected for recent testimonials and tailored price quotes. Gather as much information as you can access, including reviews across independent platforms, colleague referrals, and software quality assurance websites.
Request a free trial
To wrap up your decision-making process with the most optimal outcome, ask the virtual data room provider for the opportunity to test the offered solution for free. Reputable providers typically grant new users no-strings-attached access to their online data rooms for anywhere between a week and thirty days. As you test the data room, note the following:
Interface design and usability
User rights assignment and configuration options
File uploading mechanisms and speeds
Promptness of support team reactions to your queries
How to set up your M&A data room
Once you have picked the data room software, the only thing left to do is set up the virtual space for the upcoming deal processing. You can achieve this in three steps.
1. Create a folder system
There are several ways to organize regular and sensitive documents inside virtual data rooms. For example, you can visualize the whole process and divide data according to transaction stages. Or you can categorize the files by the information they contain and make it easier for everyone during the document-heavy due diligence. Such categories can include:
Legal documents
Financial statements
HR contracts
Initial public offering summaries
IP certificates
Accounting reports, and others

2. Upload the documents
As long as you invested sufficient effort into creating the data room structure, uploading files should be easy. Use the bulk upload and automatic index features to speed up the process. If you are dealing with multiple virtual data rooms, ensure the right users have access to them.
Double-check the location of critical documents such as financial statements inside your company's physical data rooms, if applicable. Create a corresponding labeling system to retrieve physical documents faster.

3. Assign user rights
The final step of getting your virtual data rooms up and running is ensuring the utmost security by assigning an appropriate access level to each user. Whether you are aligning the privileges with the role or protecting specific documents, take extra time to scan for any possible leakage risks before inviting the rest of the participants.
4. Update your data room as needed
Just like the physical data rooms, virtual data rooms need to be updated. This means you will need to add and remove documents and users as the deal processes, adjust the data room layout, and improve the workflow based on the comments you get from the other users.
Virtual data room providers that offer designated project management will give you a hand at keeping your VDR up to date. And once you close the deal, they will also assist you with creating an archive of all transactions and files that were involved in the M&A deal.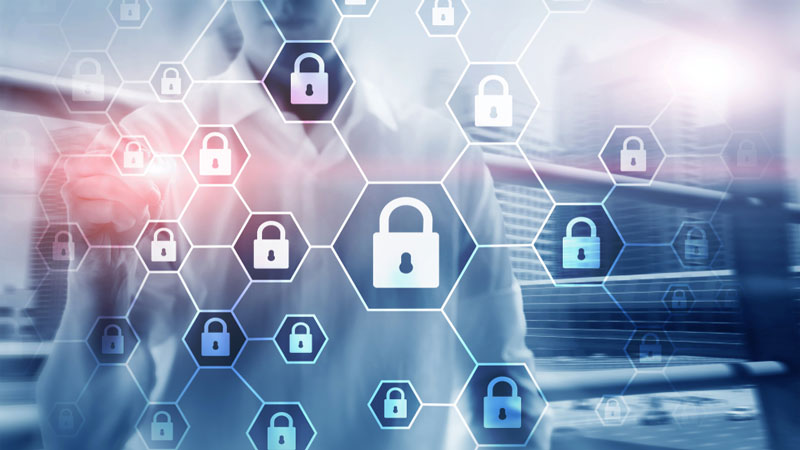 M&A data room: Conclusion
Traditional data rooms are long gone, and the modern due diligence landscape is both shaped and driven by virtual data rooms. As you look for a suitable solution, do not limit your search to basic documents processing capabilities. Instead, find a virtual data room that will become an interactive platform for communicating and collaborating, from the initial idea to the post-transactional integration and beyond.
Other deals: