Q&A sections form the major features of any Virtual Data Room software. They serve as feedback mechanisms and make it possible for conversations that enhance clarity to be made in the process of auditing or due diligence. Their relevance cannot be overemphasized but we'll try to explore the bulk of their purposes and benefits in this article.
Definition and purpose of Q&A in data rooms
The Q&A section is an important tool in a virtual data room that can adequately promote a seamless interaction between users of the virtual data room. This can then lead to clarity of purpose, a proper understanding of any gray area, and general transparency for whatever purpose it is being used for.
The purpose. Generally, a Q&A in a data room is used to ask questions and receive answers among participants of the virtual data room. Questions are asked from external parties who are confused about a concept or a particular section, and the host organization provides sufficient answers to the questions raised.
From the questions asked, meaningful conversations can emerge that will be beneficial to both parties and lead to an excellent result at the end of the auditing or due diligence process.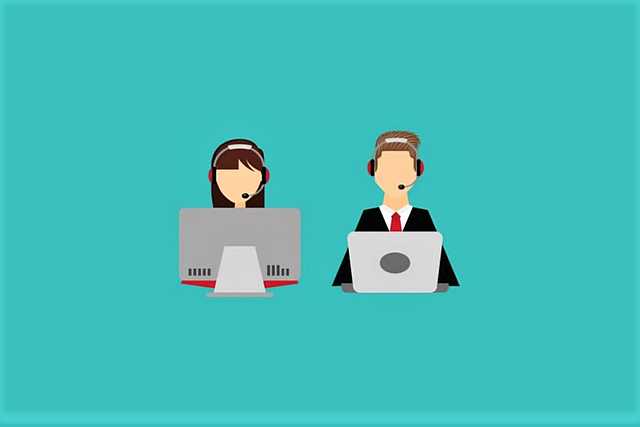 Q&A in data rooms as it relates to due diligence
Before delving into how due diligence and Q&A work hand-in-hand, let's take a look at what due diligence means. From there, we will explain how the Q&A helps to make the process smooth and effective.
What is due diligence?
Due diligence is a necessary process that must be taken when a business is entering into a partnership with another. It is also a necessary process that must be fulfilled when a business intends to hand over its assets to a buyer.
Now, due diligence entails a proper investigation into every part of the said business, while exploring every area possible. From the financial records to administrative structure, there's no limit to the number of areas in which a due diligence process can extend to.
While the law requires most business-to-business transactions to conduct due diligence, some are often done voluntarily and on request by the external party who intends to acquire the business.
How Q&A facilitates due diligence
From that definition, it is easy to see that it's a process involving frequent interaction between a business and its potential buyer or partner. This process involves sharing of documents for vetting and viewing, comments, questions, answers, explanations, and generally the traffic of communication between both parties will be high.
Consequently, the Q&A questions feature of a data room provides the perfect and enabling virtual environment for the process of due diligence to take place. It's by far, the most secure, fastest, and easiest way to go about this kind of B2B interaction.
What's more on Q&A in data rooms and due diligence?
The Q&A questions feature of a data room removes the stress of sharing emails containing Excel sheets or Doc files about the business, which can fall into the wrong email addresses by error or get delayed by network providers.
With due diligence VDR, everything is done virtually. The prospective buyer can sit in the comfort of his office and study the ins and outs of a business, analyze the risks involved, and weigh the profits before staking his hard-earned money on an acquisition. Questions are responded to promptly and often in real-time resulting in a seamless flow of conversation all throughout the due diligence process.
Benefits of Q&A sections in data rooms
Here are some of the benefits of using Q&A in data rooms:
Improved clarity
As participants of the data room throw questions and receive answers, it improves clarity and helps each side of the transaction understand themselves better. But more importantly, the parties understand well the nature of the business and the provisions of the deal. A well-understood deal narrows the room for discrepancies in the future.
Hitch-free communication between both parties
With Q&A questions, each party enjoys seamless communication as messages are received promptly with pop-up notifications. Thus, there's a smooth flow of information between the authorized participants of a VDR.
Reduced costs on meetings, their locations, and logistics
Think of all the expenses that will be incurred whenever both sides of the deal decide to meet. Arranging these meetings involve valuable time but with VDRs little logistics is needed to set up a meeting. Time and money will be spent inevitably. However, with the Q&A in data rooms, everything is done virtually and the concerns about meetings are erased, saving time and money in the process.
Improved security
With the risk of cyber-attack increasing by the day, using the traditional methods of sharing information by email exposes both the business and its potential buyer or partner to the risk of intrusion and cyber-threats.
Some hackers have mastered the act of hacking and eavesdropping on email interactions between two parties. This makes the traditional model highly unsafe. Q&A in data rooms resolves this problem because it is highly secured. Cases like cyber-attacks are alien to data rooms as they come pre-installed with high-end security features that limit threats of attacks.
Transparency and integrity
With the Q&A in data rooms, every information shared is safe and can be used as a working document in the future for subsequent deals. It also comes in handy in the event of any legal battle in the future as you can fetch the information to be used as evidence. All the information shared during the interaction will still be intact and cannot be altered or erased. It can't be misplaced by error either or by any security lapse.
Top providers of VDR who integrate Q&A in their software
When it comes to providers of VDR software across the world and integration of Q&A features optimally, two companies come to mind: Ansarada and iDeals.
Ansarada
The Ansarada Virtual Data Room works by artificial intelligence and is helping businesses all over the world handle deals, transactions, auditing, due diligence, and other sensitive transactions in the B2B world.
Businesses can seamlessly use this product to fast-track collaborations, fundraising, gain insights on deals with other businesses, and enhance the acquisition of assets. And the major part – Ansadara's Q&A feature is excellent.
Their product is available for monthly or yearly subscriptions, and their support system extends to both phone, documentation, and chats. Their user interface is simple and intuitive making it easy for just anyone with basic IT knowledge to use.
iDeals
iDeals virtual data room is about the best in this list of VDR providers and takes the lead when it comes to Q&A with a special block dedicated for the purpose of Q&A questions. iDeals comes with great features like tracking and reporting, document management and security, user management, and other excellent features.
Their support feature is top-notch as it offers both email and phone call supports. The support is also available in different languages like French, Dutch, Italian, German, Polish, English, Turkish, Chinese, and a few other languages.
The best part of the app is that it is compatible with Windows, Android, and iOS mobile devices which all run on fixed subscriptions. The app is also intuitive as users testified to its easily understandable user interface for seamless usage.